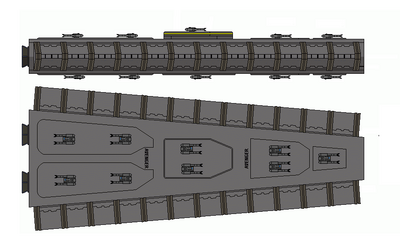 The Avenger Class Light Carrier is a class of pre-unification warship. It service between 55 BTF and 40 BTF when all remain Avenger Class Light Carrier was scrapped.
During the war it primary mission was to support planetary landed and ground forces.
List of Avenger
Edit
Avenger
Images was created by CanisD and modified by Allen Knott.
Ad blocker interference detected!
Wikia is a free-to-use site that makes money from advertising. We have a modified experience for viewers using ad blockers

Wikia is not accessible if you've made further modifications. Remove the custom ad blocker rule(s) and the page will load as expected.