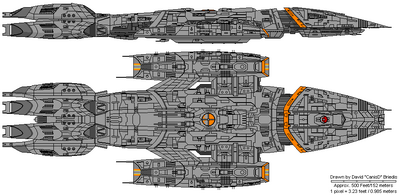 The Sphinx is a Valkyrie Class Light Battlestar, and was under the command of Commander Tyrone Carter in the events of Volume One. In the Second Battle of Cosmora in Volume Two the Sphinx is hit by a Cylon raider doing a suicide dive. The explosion and subsequent fires nearly destroy the Battlestar and kill a large number of its crew. Currently the Sphinx is out of commission, a decision on its fate has yet to be decided.
Ad blocker interference detected!
Wikia is a free-to-use site that makes money from advertising. We have a modified experience for viewers using ad blockers

Wikia is not accessible if you've made further modifications. Remove the custom ad blocker rule(s) and the page will load as expected.