Carl Tolan is a character from Dimension Five, he appeared in The Devil You Know and is a major background character. Carl is the father of Lydia Zeresi (nee Tolan), and grandfather of Andrew and Scott Tolan.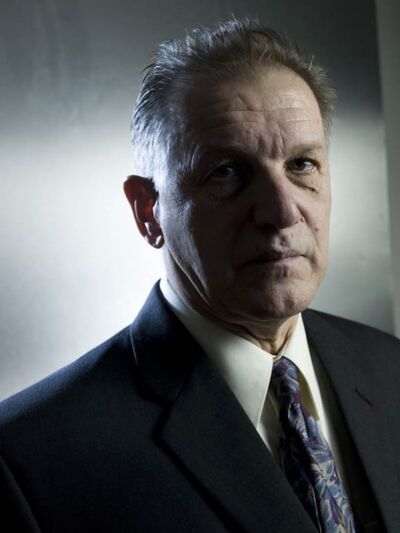 Backstories
Edit
Carl Tolen was born on Canceron and after created the Basileus Crime Syndicate he changed his last name to Tolan.
The Devil You Know
Edit
Carl main appearing is in the First Cylon War story's The Devil You Know. Where Fleet Admiral Stryker attempt to get his and the Basileus help in order to fight the Cylon.
Global Defense
Edit
Carl appeared in the Global Defense story, Out of Town Visitors.
Carl had at least one daughter, name Lydia, a son name Henry and as least two grandson, Andrew and Scott. Carl also had three grandchildren, Lisa, Henry, and Andrew.
Ad blocker interference detected!
Wikia is a free-to-use site that makes money from advertising. We have a modified experience for viewers using ad blockers

Wikia is not accessible if you've made further modifications. Remove the custom ad blocker rule(s) and the page will load as expected.