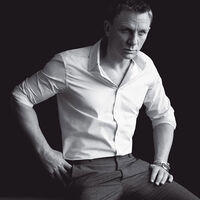 Lieutenant Colonel Carlton Welford is a character from Allen Knott's Battlestar Leonidas story.
Carlton was born on Tauron 42 years before the Second Cylon War. During his free time, Carlton is a model.
Volume One
Edit
Lieutenant Colonel Welford is the Exective Officer (EO) of the Warstar Hades.
Volume Two
Edit
He is killed when the Hades is destroyed.
Ad blocker interference detected!
Wikia is a free-to-use site that makes money from advertising. We have a modified experience for viewers using ad blockers

Wikia is not accessible if you've made further modifications. Remove the custom ad blocker rule(s) and the page will load as expected.