Centurion Model 007 (D8)
Talk

0
856pages on
this wiki
The Centurion Model 007 is a class of Cylon Centurion.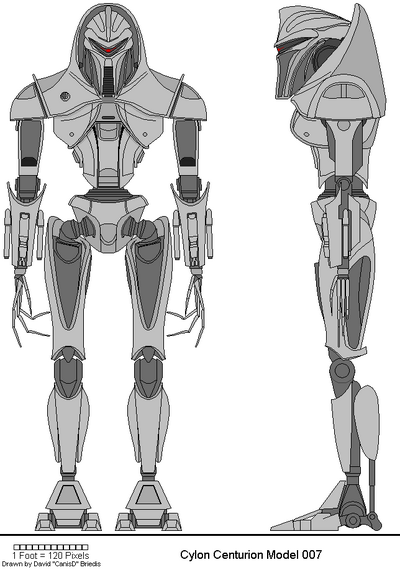 Design in 12 BTF, the 007 replace the 006. The 007, is similar to the modern Centurion, expect for the head creat and the 007 has the ablility to speed.
After the First Cylon Civil War, the 007 fled with Daniel and Cavil created the 008.
Image is created by CanisD,