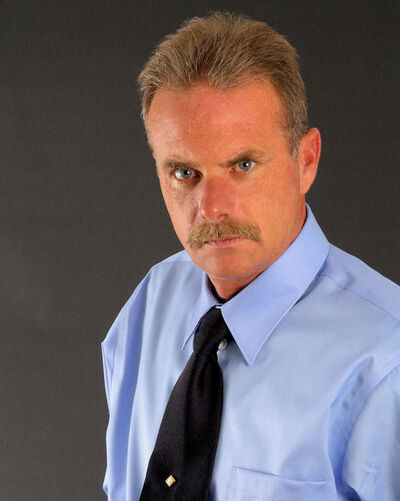 David Rush is a characters from Wes Imlay's Battlestar Victorious (Series).
David Lloyd Rush was born forty-eight years BTF on Caprica. He spent his childhood in the city of Oxford, ultimately graduating from East Ridge High School before attending Joffre College in the nearby town of Chatelain. Rush would graduate with a degree in Political Science and Journalism.
After college he went to Caprica City to take a job as a political correspondent with the Caprica City Herald. After seven years with the Herald he was offered a job as a talk show host on the Channel Nine political program 'The Agenda'.
A year later he was given his own talk show that he dubbed 'The Daily Rush'.
In Battlestar Victorious Volume One he is one of four candidates for President, and comes in third in the election. Rush becomes President after Hector's downfall. The reason for this is the fallout from Hector Alonzo's activities have made Vice President Michael Fowler 'radioactive' as a viable presidential candidate. Rush, however, does allow Fowler to keep his position.
One of the changes Rush made was to retitle the offices of President and Vice President, instead making them the offices of Governor and Lieutenant Governor in order to avoid confusion in case there was an encounter with the Galactica and President Laura Roslin.
So far he has shown himself to be more accomodating of the Admiralty than Hector Alonzo, and has given Admiral Scott Tolan plenty of room to plan the military operations that are deemed necessary.
Ad blocker interference detected!
Wikia is a free-to-use site that makes money from advertising. We have a modified experience for viewers using ad blockers

Wikia is not accessible if you've made further modifications. Remove the custom ad blocker rule(s) and the page will load as expected.