The Reynard Class Attack Ship, aso known as Reynard Class Marine Attach ship, is a colonial vessel that will appears in Battlestar Victoroius and Battlestar Leonidas.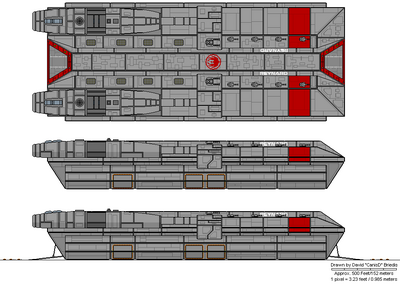 List of Reynard
Edit
Reynard
Capon Springs
Tartessos
Bandera
Clermont
Lavaca
Oconto
Oberon
Kopara
Croatan
Celeno
Nashira
Serpens
Briareus
Laertes
Phaon
Nestor
Sarpedon
Telamon
Hannibal
Argonne
Zaniah
Edisto
Rendova
Kadashan
Breton
Image created by CanisD.
Ad blocker interference detected!
Wikia is a free-to-use site that makes money from advertising. We have a modified experience for viewers using ad blockers

Wikia is not accessible if you've made further modifications. Remove the custom ad blocker rule(s) and the page will load as expected.